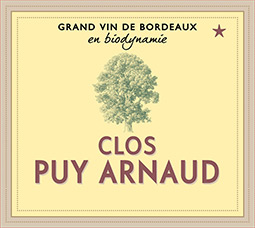 A single magnificent Elm tree has been thriving
for over 150 years in Puy Arnaud.
Its majestic presence makes this tree the "master" of the premises hence its apposition on our labels.
Now that Elm's robustness seems significantly weakened in Europe, its vitality and its nobility appear as the expression of this place's energy.